Melvin Elementary School 6th Grade Class 1955
Put your cursor over individual face for classmate name.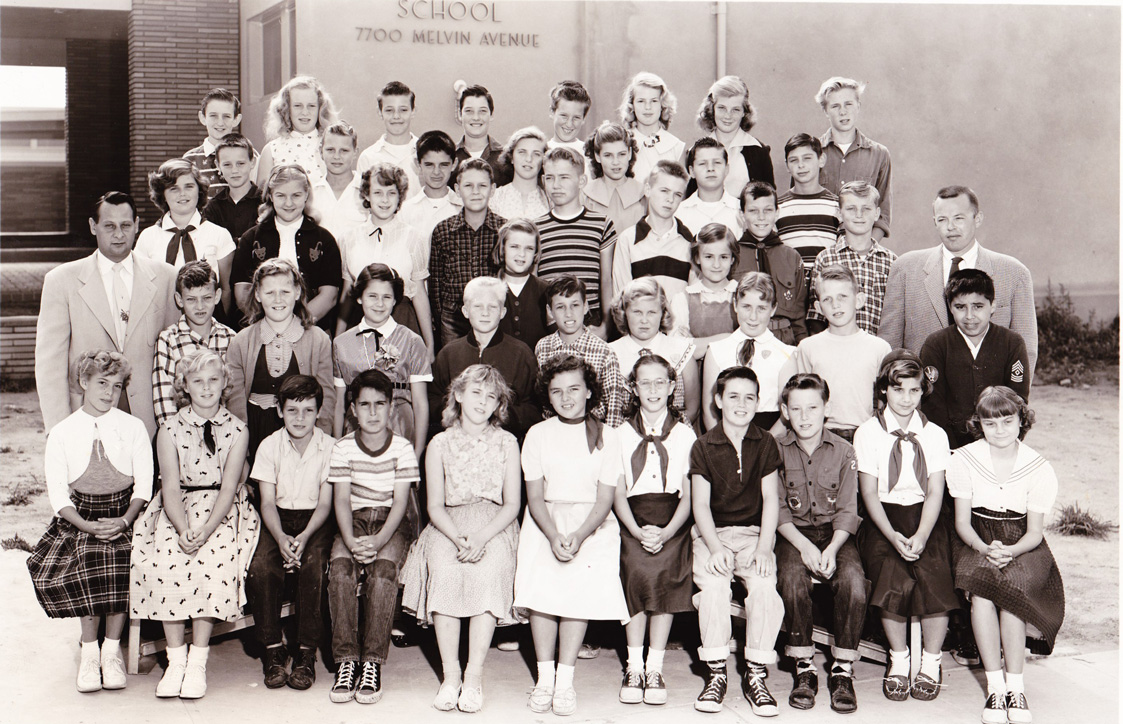 Photograph complements of David Kemp. Naming furnished by Karen Adams
Cleveland61 Graduates
Karen Adams, Marianne Carlson, Larry Castro, Pamela Cosmakos, Veronica Fenell, Leslie Hait, Karen Hamshire, Tommy Harris, Barbara Hoernig, David Kemp, Larry Laurita, Denny Marshall, Andrian Reed, Frank Romero, Becky Stevens, Dorothy Weldon, Harry Whale, and John Yancosky.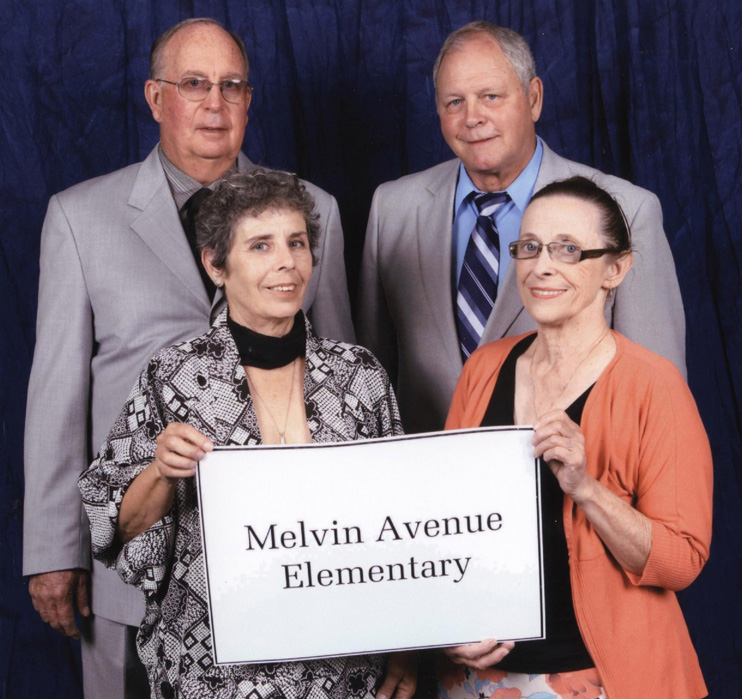 Cleveland High Class of 1961 Members present at the 50th Reunion
Karen Adams, Barbara Hoernig, Tom Harris and David Kemp.
Memories of Melvin Avenue Elementary School
By David Kemp
Our sixth grade picture was taken in front of our newly built auditorium.   A few days later we held our graduation ceremony in that building.  There I performed three classical piano pieces:  Mozart Sonata in C Major, Fur Elise, and Clair de Lune.  I can still hear the applause but I do not remember who else performed that day.   Does anyone remember?
I continued playing classical music and giving recitals in the San Fernando Valley and I was a member of the Senior Orchestra at Sutter Jr. High.  When I was in the eighth grade I remember playing Ritual Fire Dance at a recital.  Then, in the ninth grade, I quit the piano for no good reason.    
Does anyone else have memories they would like to share?